Spectruino Three
Spectruino Three portable USB spectrometer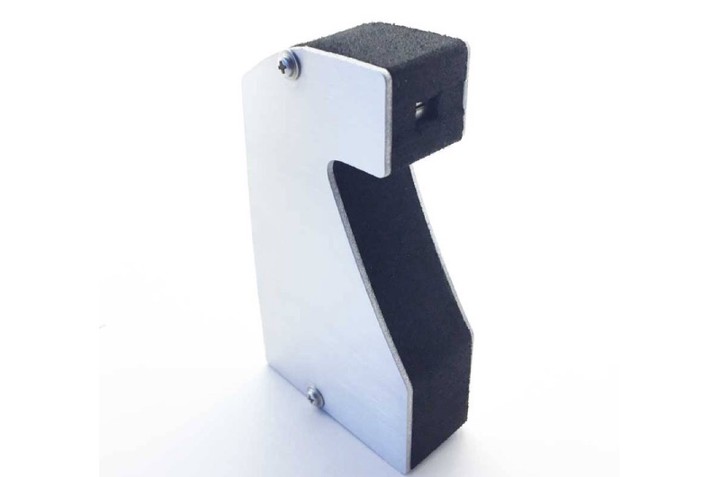 Spectruino THREE UV VIS Spectrometer
Spectruino is the first open source, Arduino based spectrometer. Third generation is the lightest yet, built from Aluminum frame and EPDM light foam, it can withstand the extremes of Stratospheric missions, or the comfort of your home or robotic class. It measures sunlight, albedo, LEDs, lasers and has even been used for Raman spectrometer construction.
Attention: Spectruino 3 does not include calibration!
Calibration for wavelength is optional and sold separately, as some customers prefer just pixel readings!
Spectruino spectrometer comes with light intensity vs. pixel # output as a standard, i.e. uncalibrated.
If you would like light intensity vs. calibrated wavelength output, please add this service to your order. You will receive a calibration .txt file and installation instructions for the software. The calibration file only works with your individual device. If more devices are ordered, several calibration files shall be selected.
Description
Measurement Capability: Irradiance, Spectrum Diagram
Wavelength Range: 400 ~ 760 nm* (only for calibrated units, basic version only shows pixel #)
Optical Resolution: < 10 nm, estimated from red laser measurement @650 nm, >8 nm theoretical with 100 μm slit
Wavelength Accuracy: < 4 nm
Integration Time: < 10 ms ~ 60 s
Relative Intensity Level Resolution: 256 by 8bit A/D converter
Interface with Smartphones: None
Built-in light sources: None
Power: USB 2.0
Data I/O: USB 2.0
Dimensions LxWxH: 65 L x 26 W x 102 H mm
*) Attention: Spectruino 3 does not contain the calibration file. Calibration for wavelength is optional and provided separately!
Spectruino Software
Spectruino software was written in Processing.
Compatible with Mac OS X, Windows, Linux
You can download and test in simulation mode.
All sources are included.
Creative Commons license terms apply.
We would love to hear about your application and what you do with spectrometry.
Download from GitLab
Additional information
| Weight | 0.3 kg |
| --- | --- |
| Dimensions | 20 × 10 × 5 cm |
| Calibration service: | Uncalibrated, Calibrated |
Contact us for your custom spectrometer!